"
I was chased by a group of Three...
They pursued me until I crossed Sinclair...
Then they Stopped, as if they came upon a
River
they could not cross...
"
— A. Metzger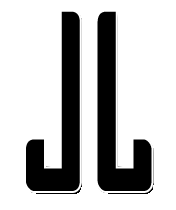 BTG is the product of an exciting collaboration amongst Baltimore City and County residents, to geographically document the ever-changing
meanscape
of our tiny metropolis. We've spent countless hours debating the overall safety factor of neighborhoods across the map, of various transit arteries, business districts, residences, and of course —
vacancies
, all for the purpose of creating a
risk
guide to outsiders. You have to admit, it's an order of magnitude greater than
this thing
.
A Google Maps™ frame has been embedded below for instant viewing pleasure. This will work for most devices; should you experience technical difficulty, see the downloads section for alternatives.



The Blue Zone

Sanctuary. Violent crime is infrequent here, but not undeard of. Theft on the other hand is a regular part of life in

Harm City

™ so don't expect the hospitality of a New England Bed & Breakfast. Joins the Yellow Zone at Dusk.




The Yellow Zone

Proceed with caution. Crime is rampant in

Harm City

™ and often knows no boundaries, so stay on your toes. If a riot breaks out, it's typically here. Joins the Red Zone at Dusk.




The Red Zone

You are in danger.

Frequently Asked Questions
Q: How do I use this guide?
The 3 zones represent 3 levels of risk assessment. Risk of what? Being engaged violently. This is not a property value guide. Real estate is an investment in the future, when the meanscape portrayed here will have shifted.

Q: What do you mean by 'the River'?
Perhaps the most common remark made by travellers to Baltimore city, is the fact that one can walk or drive 1-2 blocks and turn up in an entirely different meanscape: friendly on one block, apocalyptic on the next. Many streets have become host to invisible borders, the literal demarcation point where safety completely drops off, or vice versa. Some criminals have even been observed respecting these civic boundaries, as if they are geographic ones — thus, the term River was born.
This phenomenon may be sighted on the Travel Guide, where one "zone" transitions to the next suddenly, and along a wide margin. Take a look at Pimlico (Northwest), Greenmount Ave (North-central), Taylor Ave (Northeast), the North side of Patterson Park (Southeast), or Downtown's Pratt street — holding the line for South Baltimore.
Q: Is Baltimore really that bad?
Yes. Didn't you see the red zone?
Q: The University campus is red? Really? REALLY?
They have their own murder rate ...
Q: When can we expect this map to be updated?
It probably won't be updated. The authors have since, successfully escaped the City, returning to it only sparingly for humanitarian purposes. Good luck to you all.
Downloads
Want more than just zones and annotations? Download the Google Earth™ edition, which includes a richer set of tools and data, 3D buildings, street-view, and more. We've also compiled hi-res stills into a ZIP archive as an alternative to utilizing Google software.
Google Earth is available for
PC
and Mobile (Android + iOS)
24 JPEG images at resolution 1680x1004