A Harm City Novelette, with a cast of made-for-noir Characters drawn from the Author's urban oral history.
---
Imagine if you were stricken with a condition that caused you to become deathly ill in the presence of cigarette smoke. Imagine also that your girlfriend and coworkers—and the world in general—kept blowing it in your face. Imagine further, that you are a lowly, scrawny carpenter, who, when you 'snap', and decide to strike back at the world, has only the contents of your tool belt with which to even the score, even as the cops hunt you through the streets of Harm City like a rabid dog? Under such conditions, how many smokers could you take off of the planet?
Welcome to the dark flowering of Jay Jay Brooks, a man who will never again take the crap the world hurls at him.

But I don't have a PayPal account!
PayPal allows secure
GUEST
purchasing with any major credit card. No hassle.

How will I receive the book?
The store now features an
automated delivery
system. After the PayPal transaction completes, our server will send you an email containing a link to download your book. We use the email address on file with PayPal.
I never got an email. What's going on?
In the unlikely event that you do not receive instant communication, do not panic! The store administrator is made aware of all purchases electronically, and will make every attempt to complete delivery. If more than 48 hours has passed, please contact us at store@
jameslafond.com
Will book(s) be available for downloading/viewing indefinitely?
The store provides a 90-day window during which you are encouraged to download your eBooks. Availability of titles after this lease time cannot be guaranteed.
It is highly recommended that all customers

download

the files they've purchased.
For Windows users, this means right-clicking on the email link, then clicking Save-Link-As (or a logical equivalent).
What is a PDF file?
Reference (Wikipedia):
Portable Document Format
You can read your book using any of the following free software: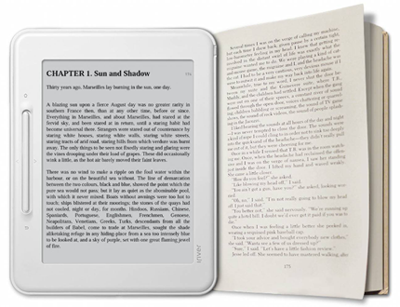 You can also read your book anywhere, anytime, with the new generation of eReaders.
Learn more
.